Namibia Outfitter #1
This dynamic Outfit is located in the north-eastern part of Namibia and offer Dangerous Game and Plains Game Hunting, as well as some exciting Fishing Excursions. Blue Collar Adventures (Canada) has had a previous opportunity to hunt with one of the two owners and can attest to the significance he places on having his Hunters not only the acquiring their selected trophies, but to also ensuring the safari is conducted in a safe, professional and enjoyable manner, which provides for a super memorable experiece, one to be remembered for years to come.
Your Accommodations While Hunting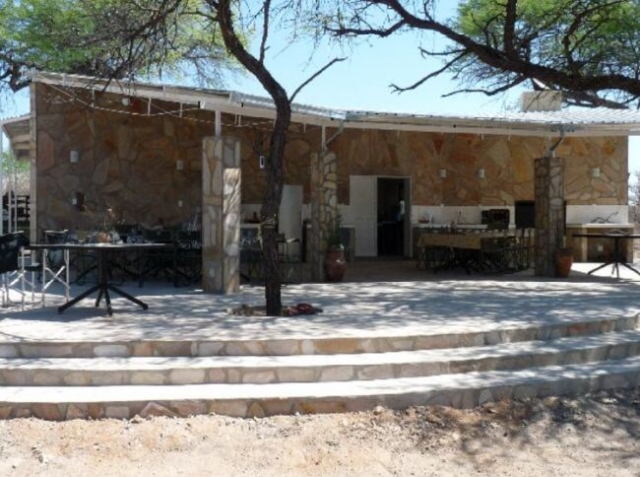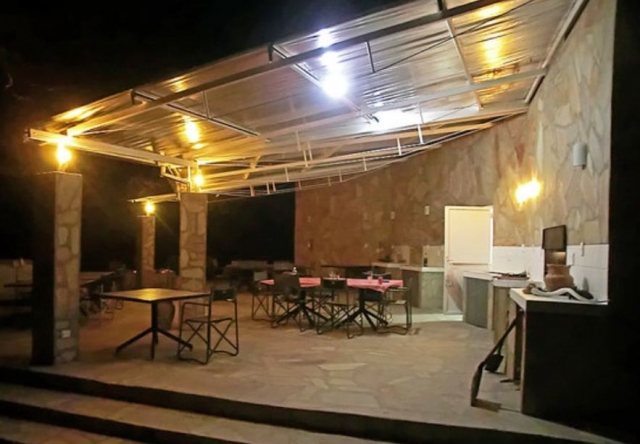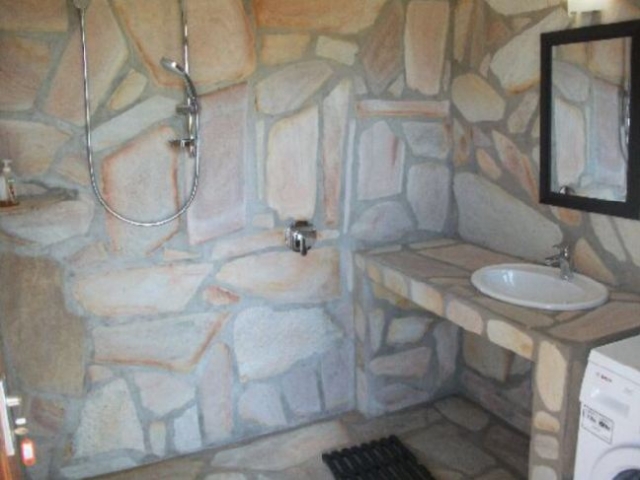 Experience an Adventure of a Lifetime!
The Outfit is a dream come true of a father and a son, who joined their knowledge, expertise and their love for the great outdoors, to provide their clients with an experience of a lifetime in Namibia's beautiful natural state.
Both are born Namibians, qualified Professional Hunters, operating mostly in the northern and central regions of Namibia. With a combined experience of more than 25 years, they have managed to obtain some of the best hunting concessions, which offer a wide variety of Dangerous Game and Plains Game hunting.
Their hunting concessions have an abundance of Plains Game, the client's preferences will require which concessions suits best.  They have concessions in the Caprivi (Zambezi) strip, as well as throughout other areas of Namibia, where they conduct all Dangerous Game Hunts. They also offer excursions in other parts of Namibia apart from hunting, which also offers a personal, friendly and extremely satisfactory experience with local Namibian people.
They are members of NAPHA, the Organization which ensures that their members hunt ethically and utilize the resources in a sustainable way, according to the laws of the country.
Take your well-earned Namibia Hunting Trophy home! They can help organize the taxidermist services.
Namibia is a stable and peaceful country with a population of about 2.5 million, its population density is estimated at 2.6 persons per sq.km.  Namibia is bordered by rivers in the north and south, the Atlantic Ocean to the west and the Kalahari Desert in the east.  The country is semi-arid and has an average rainfall of 600 mm in the north, to less than 100 mm to the south and western parts. Namibia is one of few countries in the world to specifically address conservation and protection of natural resources in its constitution.
Health &Safety  
Most of their hunts are conducted in the Grootfontein Area, where there is no Malaria.  Depending on your requirements, some of your hunts may be in the Caprivi Concession, where you need to note that Malaria may occur.  Your Physician will be able to give the correct information regarding the status in your country.  In many cases Hunters do not prefer to take any prophylaxis, as it may mask the symptoms of Malaria should you still get it. They have not yet had a Hunter inform us that he/she contracted Malaria. On a personal note - I ALWAYS TAKE MALARIA MEDICATION WHEN HUNTING IN AFRICA.
There are NO yellow-fever or any other diseases present in the areas where you will be hunting. You need not have a vaccination for Yellow Fever, except when you come from a country that is Yellow Fever listed. Namibia is Swine-Flu Free, Avian Flu-Free and Zika Virus Cholera Free. 
Your Firearm
Most Hunters prefer to use their own hunting rifle.  After discussing your hunting requirements with them and doing your booking, you will need to fill in the form below in order to apply to import your firearm.
Your Trophy
Your Trophy will receive only the best care from their recommended professional Taxidermists.   When booking your trip, they will give you more information on the Permits needed and the protocol followed regarding the export. 
Drop

Blue Collar Adventures (Canada)

an email today at
bluecollarhuntzcanada@outlook.com
to enjoy the hunt of a lifetime!